Overview > Surveys and Web Forms > Survey Existing Contacts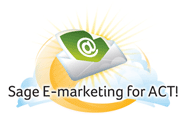 Survey Existing Contacts
Update Your Information
Surveys are a great way to keep your ACT! database current and full. Surveys are useful for collecting information such as: verifying your contacts' interests, measuring your customers' satisfaction, confirming the information you have in your ACT! database for that contact, or identifying who has registered for your event. Create a new survey with the specific questions you'd like answered, link to it from your E-mail, making sure your fields are mapped to your ACT! database. You're now ready to gather information from your contacts and begin updating your ACT! database.
Tell Me Everything
Be sure to determine what you want to know from your contact, so you know what to ask in your survey. Be sure to consider what you plan to do with this information, and it will be all the more valuable to you. Then, once your data is collected, you know how the sales and marketing teams can make use of it.
Advanced Tip
Think about data you want to update in your database as well as new data you want to obtain from your existing contacts
Now Do It! - Create a Survey
Go back to ACT!
Click on the Sage E-marketing icon on your toolbar
Click the Survey tab
Click Edit Survey
Follow the online instructions and your set!
Now Do It! - Get Survey Results
Go back to ACT!
Click on the Sage E-marketing icon on your toolbar
Click the Survey tab
Select Survey
Click Submit Results
Show Me More