Overview > E-mail Marketing > Create Your E-mail Blast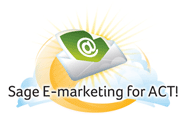 Create Your E-mail Blast
Get Noticed
There is more to creating an E-mail template than throwing text and images into a defined space. Your E-mail needs to be captivating. You have 1/3 of a second to engage your contact, 3 seconds for them to know what to do, 30 seconds to get your point across. Therefore, your headlines should read like a newspaper front page - demand attention, gain notoriety, engage. Your text should be short and to the point.
Creative
Many studies show imagery draws attention before text. As your contact's eye is drawn to the images in your message, be sure to put your offering in or near your images to demand it is seen! Use stock photography rather than clip art, your recipients will appreciate your professional approach. Also, make sure the images you choose are undeniably representative of your brand. While your messaging is no doubt different between E-mail, make sure you maintain brand consistency with the layout and style of your E-mail templates. You didn't build every page of your website with a different layout, so remain consistent with your E-mail templates as well.
Action
Make sure your E-mail messages demand immediate action. Entice your contact to register for your event or purchase your product now. Your call to action should be clear above and below the fold – meaning it is seen right away when your contact opens your E-mail as well as when they scroll to the bottom of your message. Use a combination of banners, buttons and text based links for your call to action. Later you will use the results of your E-mail blast to determine which links were best.
Advanced Tip
Personalize your E-mail message, Sage E-marketing allows you to mail merge any contact field from your ACT! database.
Now Do It!
Go back to ACT!
Click the Sage E-marketing icon on your toolbar
Click Edit Template, you will be taken online
Choose a template from the template library
Add compelling, to the point copy
Add engaging, attractive imagery
Add unmistakable Action items
Show Me More
Next Steps