Overview > Drip Marketing > New Product Launch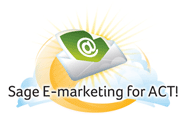 New Product Launch
Automatically
Your new product is ready for market. Create excitement for its arrival with a Drip marketing campaign containing stages leading up to the product launch, as well as follow-up stages to remind those who have not purchased your great new product what they're missing.
Don't Let Them Miss It
The most important aspect of your Product Launch Campaign is driving your contacts to make a purchase. Your marketing messages should be exciting, and make your contacts want to make their purchase right away. This can be done through the use of buttons with links to make the purchase directly, or to request that a sales person call. You should also be sure to include all of your company's contact information so the contact can get a hold of you directly when ready to make a purchase.
Advanced Tip
Add a Transfer stage in your Drip Marketing campaign for those contacts that have made a purchase, so they can be entered into a Customer Retention and Upsell Drip Marketing campaign.
Basic Example

E-mail 1 – New Product Announcement

E-mail 2 – Whitepaper Offer

Call List 1– Use Survey Results Help Qualify

E-mail 3 – Hard Close

Call List 2 – Based on Last E-mail
Now Do It!
Go back to ACT!
On the toolbar, click the Sage E-marketing icon
Click the Drip Marketing tab
Click Campaign Manager to create a new campaign
Click New Campaign
Fill in required fields and select type of campaign
Start adding Stages
Show Me More