Overview > E-mail Marketing > Use Call Lists to Score Contacts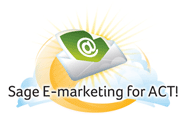 Use Call Lists to Score Contacts
Marketing Results
There are various useful tools in the Marketing Results Tab that give you instant insight into the life of your contact. Marketing Results allows you to:
View a summary of your contacts
View and change ranking of your contacts based on their likelihood to purchase your product
Review the contact's E-mail history
Ceate a Call List to follow-up with your most interested contacts
Scoring
One of the greatest tools in the Marketing Results window is the Call List. After you've sent your E-mail blast you can now determine which respondents are the hottest leads and should be called right away to follow-up. You can also determine your Call List based off of previously entered information in ACT! such as your contact score or status. Once you've determined your scoring parameters, you can sync your online Call List to ACT!.
Advanced Tip
A Call List can also be assigned to a different user. This is useful for managers to determine the value of contacts before assigning to the sales staff.
Now Do It!
Go back to ACT!
Click the Marketing Results tab
Click Call List
Select Call List from the drop down menu
Start calling and close sales!
Show Me More