Overview > Drip Marketing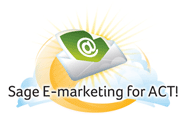 Drip Marketing
Automatic Delivery
Drip Marketing allows for you to create multi-step marketing plans and then drop segmented contacts into a campaign specific to their preferences. You can create a Drip Marketing campaign with E-mail, Call Lists, Postcards and more, for delivery over time without any intervention from you. You just let your campaign run without worrying if and when your marketing messages are delivered.
Conditional Actions
Drip Marketing blends the simple functionality, such as the ability to automatically send a sequence of marketing messages to a contact who fills out a form on your website, with intelligent technology that will send different messages to contacts based on their previous actions. For example, send a postcard to those that did not open the previous E-mail – automatically!
Anchor, Calendar or Duration
There are three types of Drip Marketing campaigns that differ based on the way the stages of the campaign are sequenced.
Anchor Date campaigns are used for campaigns that are leading up to or following a specific date. Anchor Date Campaigns are perfect for driving contacts to your events, a new product launch or leading up to a trade show.
Calendar campaigns offer the most freedom with stages because each stage is scheduled based on a specific calendar date. Calendar campaigns are useful for sending newsletters, for example on the first day of every month.
Duration campaigns are the most robust of the Drip Marketing campaigns. These campaigns are designed to keep in touch, and are sequenced based on days since the contact was added to the campaign. Duration campaigns are great for retaining current customers and introducing them to other product offerings.
And the best part, all of this is done automatically.
Now Do It!
Show Me More